Elma A4 Audio Rotary Switch Series Type THT Version - without resistors 2 Wafers
The A4 is a individual customizable audio rotary switch which offers a huge range of rotary switches in series or ladder type attenuator configuration.

The High-End Elma rotary switch is developed with a PCB based switch contact system that is specifically designed to meet audiophile requirements for super sonic performance. All switches feature Elma´s hallmark indexing feel for outstanding tactile feedback and feel with a possible torque from 1.5 to 15Ncm. Selectable end stop. You can choose between horizontal PCB or vertical switch design and a THT version without pre-soldered resistors or the SMT version with pre-soldered high-precision low-noise thin-film resistors with input impedance options 10k, 25k, 50k oder 100k Ohm. The series A4 attenuators are available up to 8 channels and the ladder type attenuators up to 4 channels. This rotary switch is also available as concentric version. We offer customized THT version with custom selected resistors - If you need any custom solution, please contact us.

Features
Selector switches, series and ladder type attenuators
Exceptional sonic clarity, smooth and precise switch feel
Low-bounce contacts with 3 micron gold plating
Motorized versions available (see Remote Audio PLUS)
Customized tapers
Concentric Version available
For high-end home audio, mixing console and Cinema
Torque standard
up to 2 Wafers 1,5Ncm
from 3-4 Wafers 2,5Ncm
from 4 Wafers 5Ncm
Please contact us, if you need individual torque values.

On the following pictures you can see a concentric design arrangement of the A4 switch. Please contact us if you are interested in a concentric version.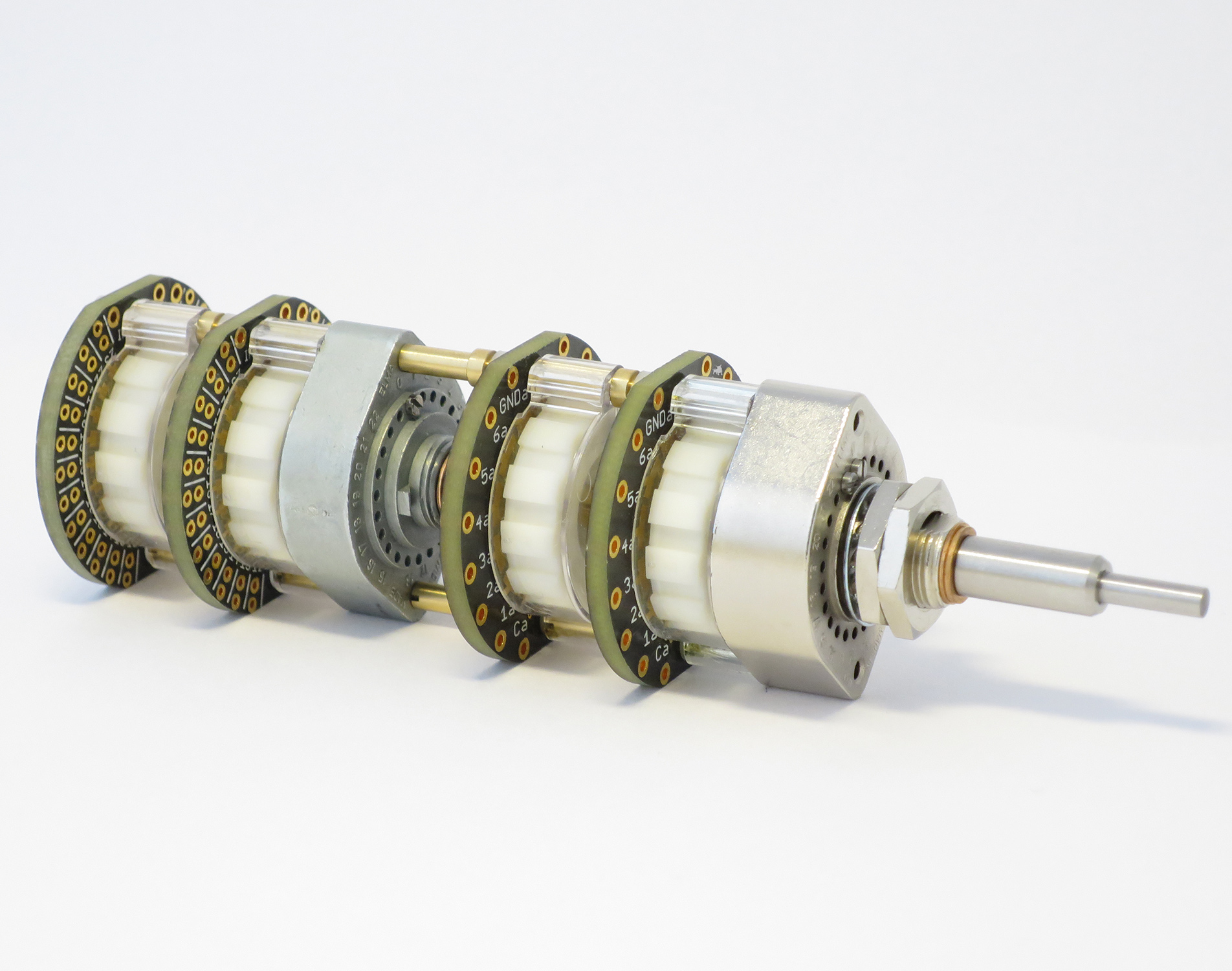 ---
| | |
| --- | --- |
| Shipping weight: | 0,04 Kg |
| Product weight: | 0,04 Kg |
---
---